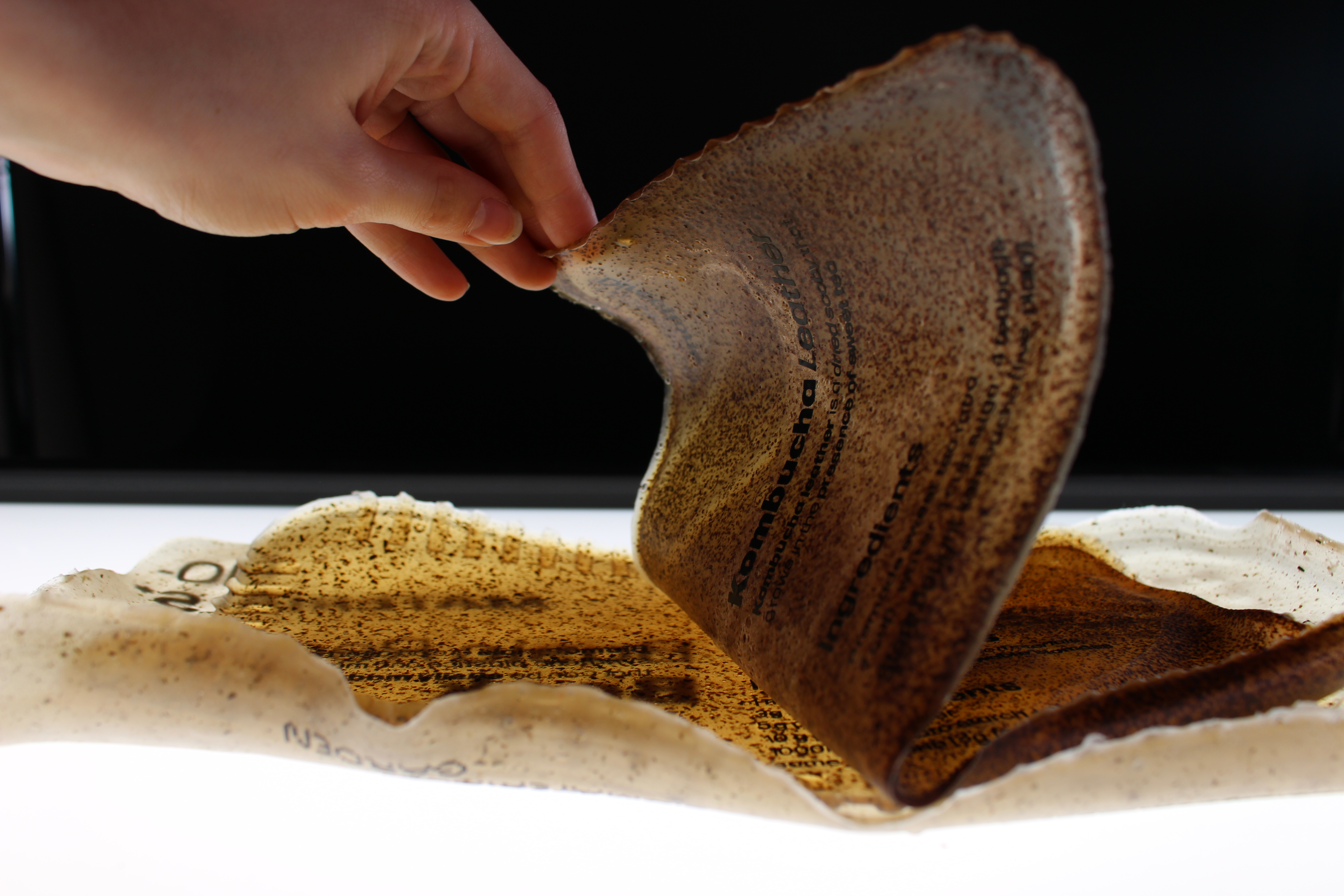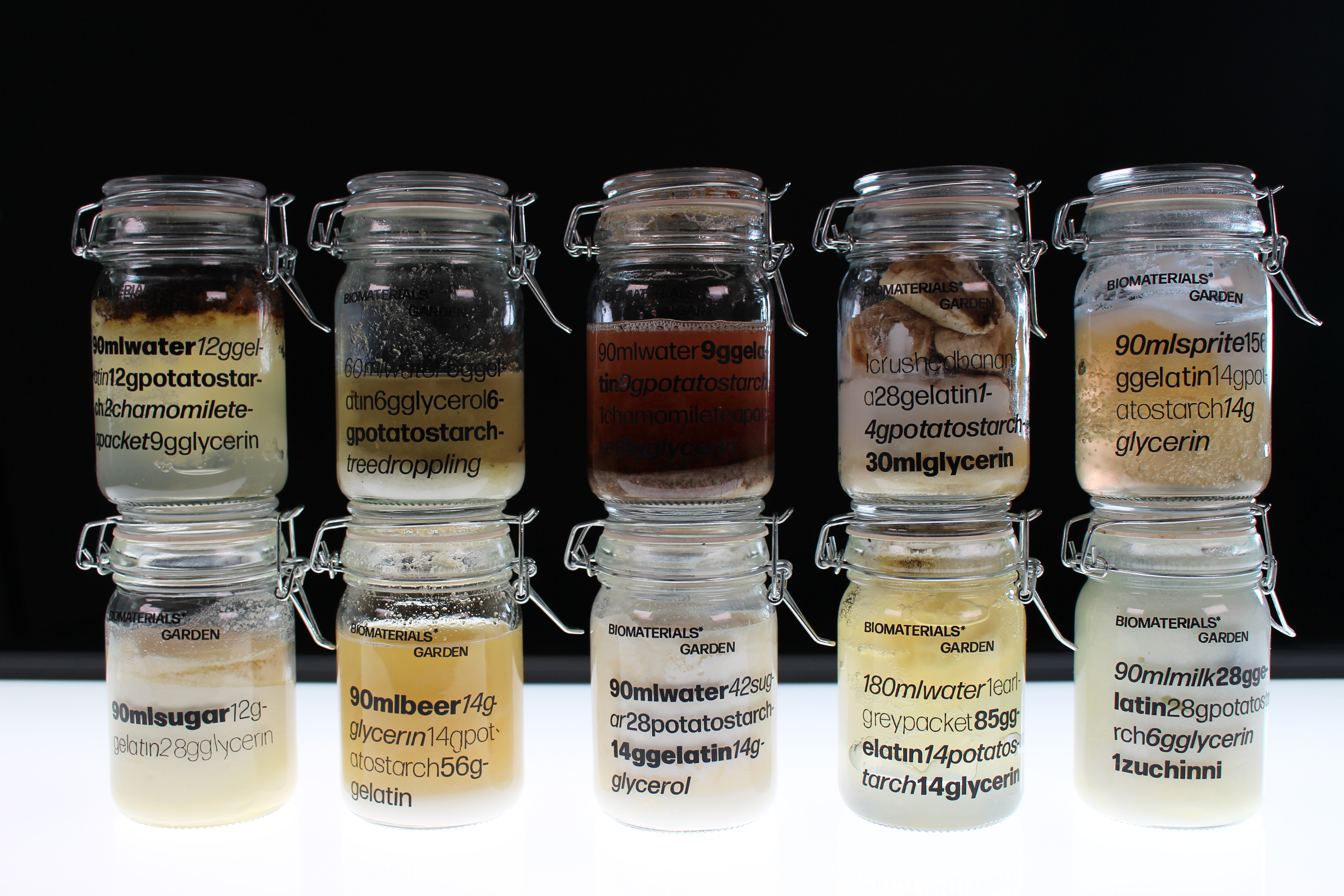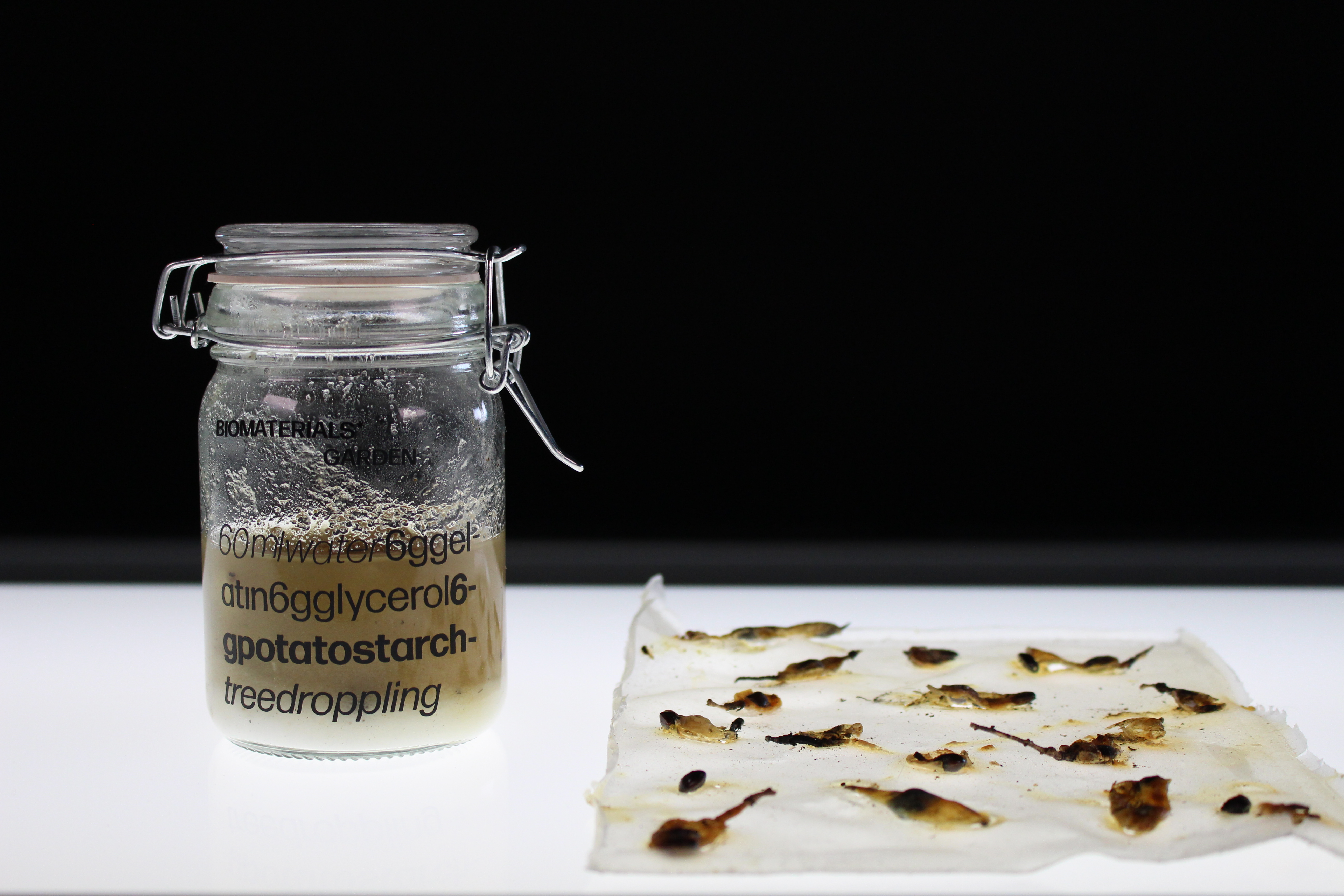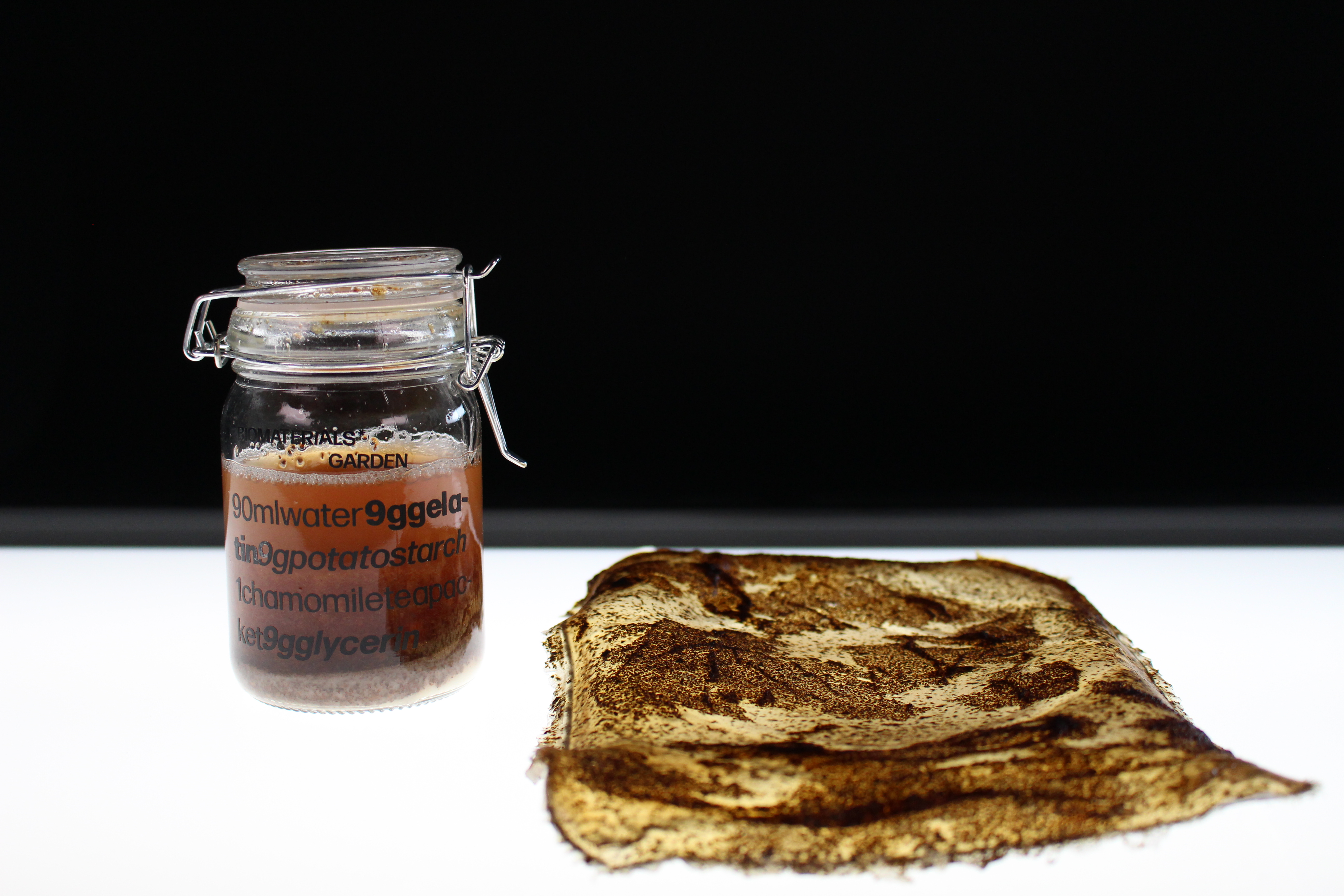 Course: Color & Surface
Professor: Richard Rose
Exhibited:
Overdyed Exhibition at the Dye House, Providence RI.
Led a workshop & talk @
Smithsonian Folklore Festival, Washington D.C.
Objective: Create a cohesive color palette that can range into a larger experience.
Biomaterials* Garden
is an open source guide of grow-it-yourself, biodegradable materials. The jars serve as recipes for biomaterials, which have their corresponding outcome of a bioplastic adjacent; a printed bioplastic book and a poster, and a website which lends back to modern day work in biomaterials and allows for further research.
Next Page ︎︎︎